South Jersey Soccer League 2021 Kickoff Contest supported by NJBEST February 15, 2021 - May 16, 2021
SJSL Players, are you ready?!? South Jersey Soccer League is excited to offer an enhanced at-home training opportunity. We have partnered with Soccer Sphere (powered by TopYa!) for a one-of-a-kind enhancement for player activity and training. This contest will provide an awesome skill library for players over the 3-month contest period. Great prizes are available for the most active players!
Great Prizes Available for Players AND Clubs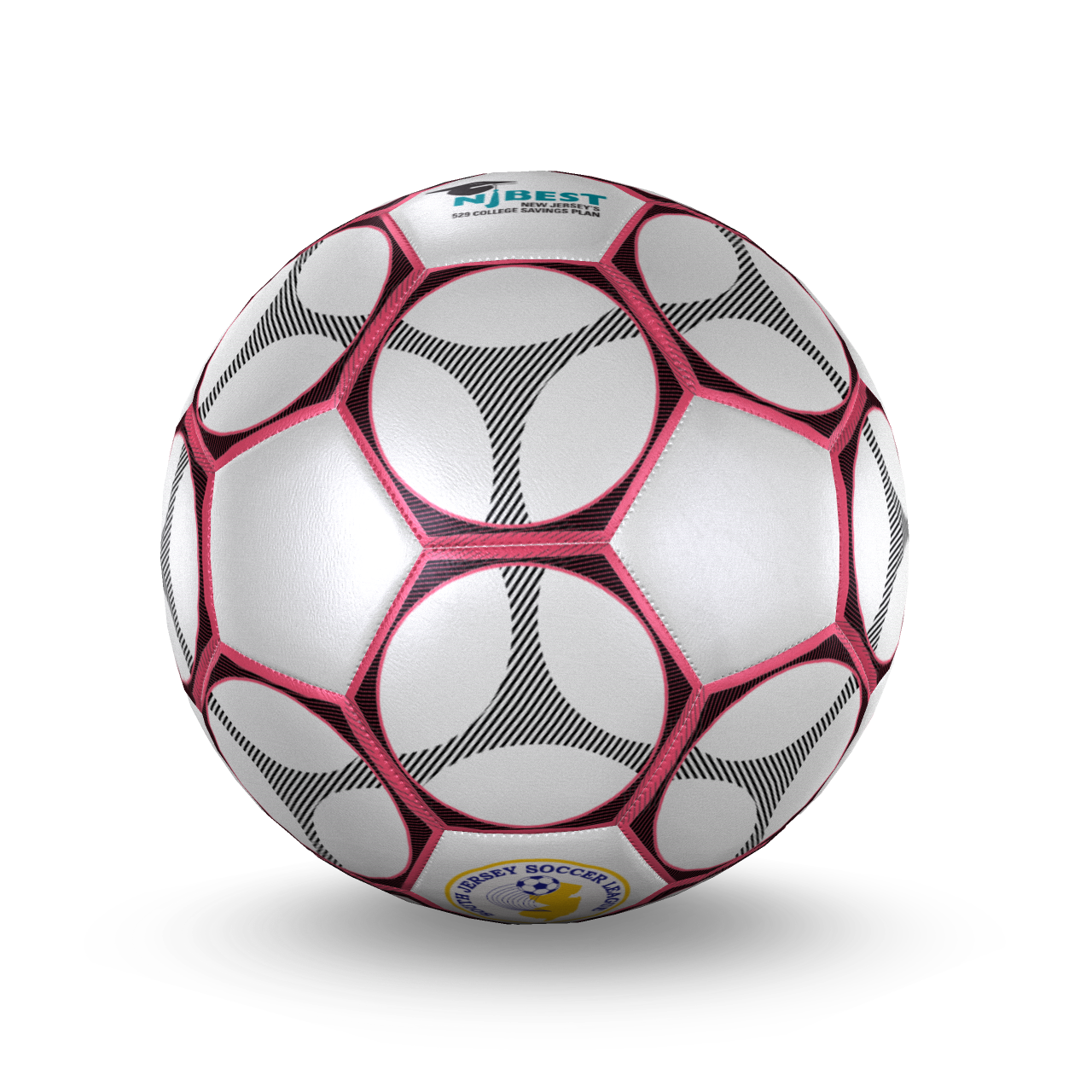 Great prizes available for Players AND Clubs!
Players - Every skill video you submit is an entry into a drawing for one of these custom soccer balls! And we are giving away one ball EVERY week of the Contest!
Clubs can also win huge discounts off future Soccer Sphere, powered by TopYa! Club Programs - the top 3 clubs that have the most players participate in the contest will qualify for a $500 credit off a future Soccer Sphere program for your players!
Check out the action
Individual Leaderboard Widget:
Club vs Club Leaderboard Widget:
The 3-month contest starts February 15 and runs through May 16. During this time, SJSL Players who join will:
Signing up is EASY and AFFORDABLE (just $9.99). Follow these simple instructions:
Click on the link below

Create your Soccer Sphere, powered by TopYa! Player account*

Select the Skill Package difficulty level that works best for you -- this skill content will power your contest participation!

Select your Club during signup so you can help earn points for your club!

Complete the Skill Package purchase
Then, download the Soccer Sphere (powered by TopYa) app, log into your account, and start working on skills!
Remember to check out the contest page frequently to see where you stand on the League-wide contest Leaderboard (Remember… the top point earners are eligible for some really cool prizes!)
* Any player under the age of 13 is required to have an associated parent account for COPPA compliance.
Level: Fundamental
Description: A tailor made experience to welcome new athletes into the sport and for those who have played less than 2 years. We will focus on developing the techniques, movement patterns and concepts younger and newer players need to build a solid football foundation.
Ask Yourself: Do you ever lift your head up while dribbling? If no, then this is for you.
Level: Competitive
Description: Built for those with at least 2 years of experience in the sport that are playing at or want to play at a competitive level. Join us here as we focus on building football fluency, and begin to introduce athletes to more advanced movements, concepts, and mindsets. Best for those with a good grasp of basic movements looking to take a serious first step towards developing as a complete footballer.
Ask Yourself: Can you consistently juggle past the count of 20? If yes, then this is for you.
Level: Elite
Description: Optimized for those looking to challenge and build themselves as complete and well rounded footballers at the highest playing levels. We will teach you the cutting edge of the game, enabling athletes to become football fluent problem solvers on the pitch utilizing technique and tactics in high level environments. Best for more mature athletes on an elite football trajectory.
Ask Yourself: Do you feel comfortable hitting a long ball accurately with your weak foot? If your answer is at least sometimes, then this is for you.
Skill Package Infographic
FAQ:
What is the SJSL Skills Contest?

South Jersey Soccer League's Virtual Skills Contest is a fun, engaging League-wide contest for our Players to continue building their soccer skills at home this winter. Utilizing the cutting edge video-based platform Soccer Sphere, powered by TopYa!, the Contest is meant to be a new way to engage today's kids, who are always using digital platforms on phones, tablets and computers, and transforming their time spent on-screen into time spent practicing soccer at home. The Contest runs for 3 months, and Players/families can join for as little as $9.99.

All SJSL Players are invited to join the Contest starting January 25, 2021. Players of all ages and ability levels will easily find fund skill videos to watch, then submit their best performance video using their mobile device to receive personal coaching feedback from our team of experienced virtual coaches (college soccer players!), earning points for each video submitted, climbing the leaderboard and winning prizes!

What are Skill Challenges?

Skill Challenges are instructional videos that come along with a description. A coach or former professional player teaches a soccer skill or move, then Players practice until they feel comfortable recording a video of themselves doing the move or completing the challenge, and upload it through the Soccer Sphere app to earn points and get Virtual Coaching feedback.

What are Head to Head Challenges?

Head to Head Challenges are a player's world of free play. Any player can submit their own challenge or take on that of another user in the app. Each video is reviewed to ensure the submission is safe and appropriate. Once the video goes head to head it is scored by the team of Virtual Coaches. Users can earn additional points and the chance to claim Head to Head victory!

How does Virtual Coaching work?

Once a player practices and then uploads a video of themselves performing a particular challenge in the app, they will submit it for approval from our trained team of virtual coaches. Virtual coaches watch every video, provide upbeat and technical feedback, and also act as a moderator to ensure that all content uploaded is appropriate and does not give away personally identifying information.

How does TopYa! Protect the safety and privacy of children?

Soccer Sphere, powered by TopYa! Is fully compliant with the Children's Online Privacy Protection Act (COPPA) in the US, and TopYa! has completed both GDPR Data Controller and Data Processor audits, receiving a Green rating for each. TopYa!'s Privacy Policy complies with the standards of COPPA/GDPR. TopYa! has also received certification with the Privacy Shield Framework overseen by the U.S. Department of Commerce's International Trade Administration (ITA). Check out: https://topya.com/protecting-privacy/ for more information

What do I do if I have a technical problem?

Contact support@topya.com with any questions and their agents will respond quickly to solve any issues.
PRIZES
Soccer ball prizes
Targeting 25-30 units - Soccer Balls
TENTATIVE Prize Schedule: